Many WoW players nowadays only know of the villainous Arthas, the Lich King, the 'bad guy', or big scary guy in black armor that you see when rolling a Death Knight. Everyone coin has two sides, and it saddens me to know that many people are playing WoW without knowing anything about the story line.
Arthas, after he turned evil.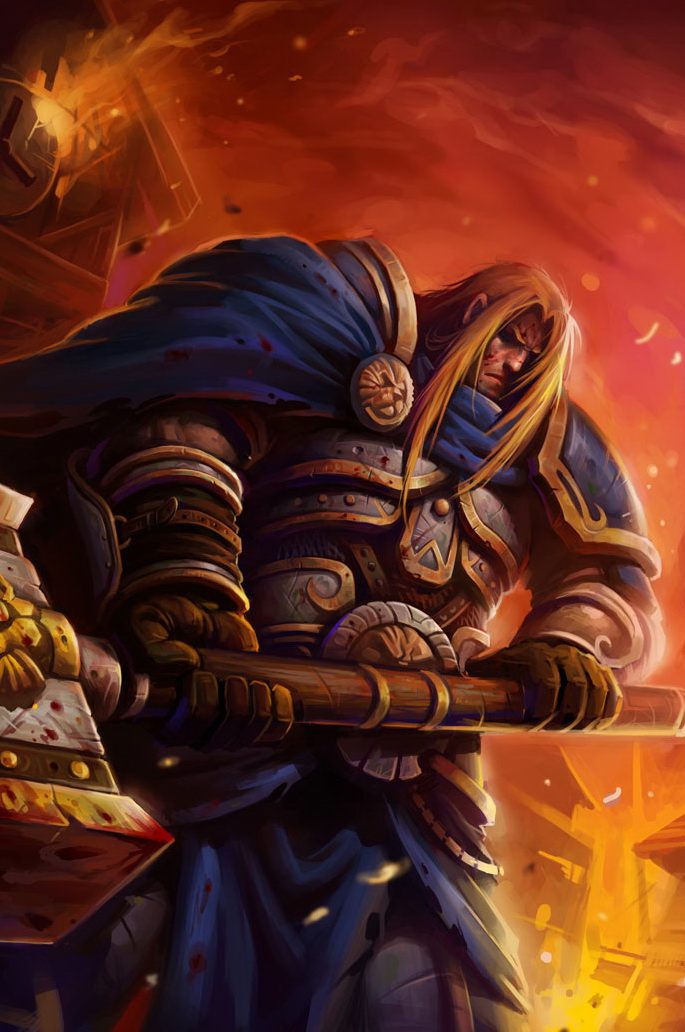 Arthas, before he turned evil.
So, let me fill you in on how Arthas Menethil, an innocent boy, turned into the Lich King.
Arthas was born a prince, heir to King Terenas Menethil II, ruler of Lordaeron, now known as the Undercity.
At age nine, Arthas was gifted a horse from family friends, he named it 'Invincible', and fell in love with it through battle. It was his war-steed.
Ten years later, in the harsh of winter, Athas needed some alone time from the insides of Lordaeron, so he decided to take Invincible out for a joy ride.
Once outside, with snow and ice blanketing the ground, he guided Invincible over a familiar jump, but his horse slipped, shattering its forelegs. With no way to get help, Arthas gave Invincible a merciful death. Some say it pushed him to become a paladin, some say it pushed him to the darker side of things.
Arthas, and Invincible.
Training under the first Paladin, Uther, Arthas was accepted into the Knights of the Silver Hand at age 19. The greatest fighting force of the Alliance.
Arthas formed a romantic relationship with Jaina Proudmoore, a powerful mage.
When Arthas was 23, scourge invaded northern land spreading the plague.
Arthas, Jaina, and his men went to defend their land and found Kel'Thuzad, one of the scourges leaders.
Before Arthas killed him, Kel'Thuzad told them that he had infected the stored grain in Anderhol, and had already shipped it out to the surrounding villages.
Kel'Thuzad also told them that his boss, Mal'Ganis, a demon, who was stationed in Stratholme. Arthas, his soldiers, and Jaina, met up with Uther, Arthas' mentor.
Here's where it get's intense. They get to Strathlome to find that most of the citizens have already eaten the infect grain, and are turning into the undead.
Arthas ordered his soldiers and Uther to purge the entire town. Uther was shocked Arthas said that, even if he was the king he wouldn't follow that order.
Jaina and those who were loyal to Uther left, while Arthas and those loyal to him remained. They slaughtered every townsfolk they saw, and set Stratholme on fire.
Arthas encountered Mal'Ganis and demanded a duel, but he slipped away, telling Arthas to meet him in Northrend.
Something snapped in Arthas that day. He realized that whatever he did, however many people he killed, he wouldn't be able to stop the scourge. The plague would always spread faster then he could quell it.